Srednogorie med industrial cluster (SMIC)
In partnership with FM Institute, Prague and IFMA Czech Republic
organizes
TRAINING COURSE
FACILITY MANAGEMENT
Standards, Business Processes and Key Performance Indicators
June 26-27, 2012 г. (Tuesday and Wednesday)
Elieff Center, American University in Bulgaria, Sofia
LECTURER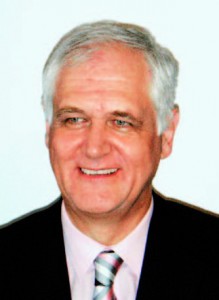 The lecturer Ondrej STRUP is a leading European expert in Facility Management, President of the Czech Facility Management Association (IFMA.cz) and Vice Chair of the European Facility Management Association (EuroFM). Mr. STRUP will also present his impressions on the newest FM tendencies from the Annual EuroFM conference in Copenhagen, Denmark, May 2012.
TOPICS
 European standards in Facility Management (EN 15221-1 … 6);
 Service Level Agreements, SLA;
Business Processes and Key Performance Indicators, KPI.
STRUCTURE
Theoretical course – first day, whole day session with coffee breaks, lunch and discussions;
Practical workshop – second day, SLA practical workshop, morning session with coffee breaks, lunch and a final afternoon discussion.
BENEFITS
Profound theoretical  knowledge – FM newest presented by tested teaching methodology;
Invaluable experience by a long–time practitioner – benchmarking and discussion;
Study Materials – all the participants will receive a full set of study materials;
Testimony – a prestige certificate for successful graduation from SMIC, FM Institute (Prague) and the Czech FM Association – IFMA.CZ.
The training course is prepared for Directors, Managers and professionals in:
Facility Management and Maintenance;
Energy Management and Maintenance;
Fleet Management and Maintenance;
Logistics and Supply Management;
Cleaning and Moving Services Management;
Guarding and Security Services Management;
Service Level Agreement, Awarding and Administration;
Cost Planning, Budgeting and Management;
Real Estate Management;
Facility Management in Public Sector.