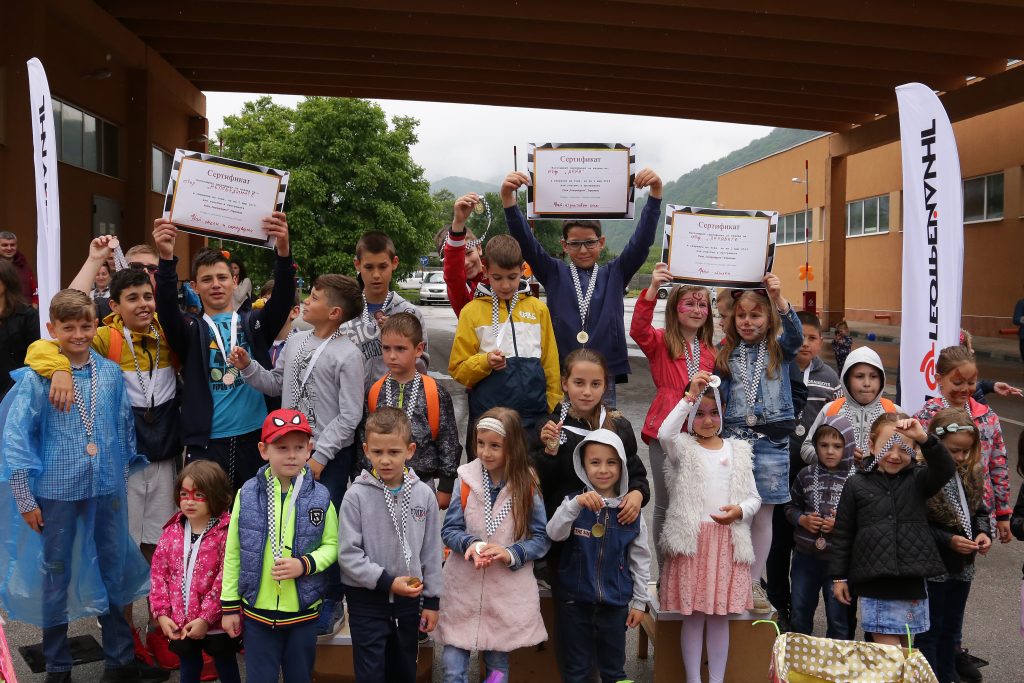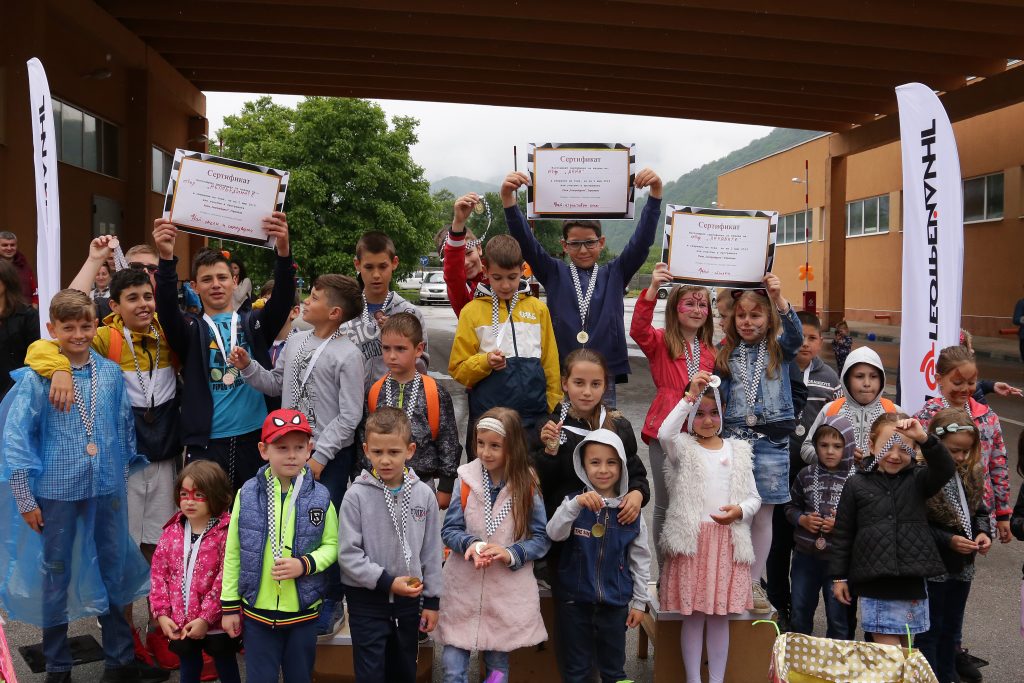 Geotrading AD and Geostroy AD organised celebrations for the children of the GEOTECHMIN Group to mark Children's Day. This year's celebrations were part of the events commemorating Ellatzite-Med's 44th anniversary and its 20th year as part of the GEOTECHMIN Group.
The three events brought great emotions and dozens of smiles to all participants. 260 children competed in Geotrading AD Rally. The party for all GEOTECHMIN Group's employees took place in Sofia on June 1 and in Etropole on June 2. 90 more children enjoyed themselves at the celebration Geostroy AD organised for its employees on June 2 in the Topolnitsa Archaeological Park in the Village of Chavdar. This year's celebrations also honoured a charitable cause.
The participants in Geotrading Rally in Sofia and Etropole were divided into eight teams. The teams had a special platform where they had to build their car, decorate it and then run a race where one kid pulls the car while the other rides in it. The youngest ones didn't miss out on the fun – they could play bowling, play a foot piano on the ground, jump on a trampoline or use their imagination to make their own cardboard cars.
The eight teams competed in couples, only the best two reaching the final. The Geotechmin team was the fastest one in Sofia, the Brave Girls and the Skeletons taking second and third places respectively. Even the rain did not prevent kids and parents from celebrating in Etropole. They ran the race on a wet track. Team Deni took first place, the Purple team took second and the Invincible team overcame all challenges to join top three and finish third. The winners in both races stepped on the podium and were awarded Geotrading Rally 2019 medals by the company's team.
The children who visited the Geostroy AD party in the Topolnitsa Archaeological Park in the Saint Petka Area came from Sofia as well as from the Etropole and Srednogorie Regions – all transport was arranged by the hosts. A team of entertainers catered for the good humour of all guests. Various surprises had been prepared for the children as well as different games and entertainment suitable for all ages. The climax of the party and the 'big prize' for all children was the opportunity to celebrate at the Amusement Park – in the Rope Garden, on the climbing walls and in Rope Land, the park's new installation. The children took home not only the emotions of the lovely holiday, but also the satisfaction of a good deed because of the event's charitable cause. There was a donation box at the event – to raise funds for children and families at risk. The funds, as well as 37 board games, will be donated to For Our Children Foundation.
Geotrading AD and Geostroy AD gave out presents to all children, bringing smiles to all their faces.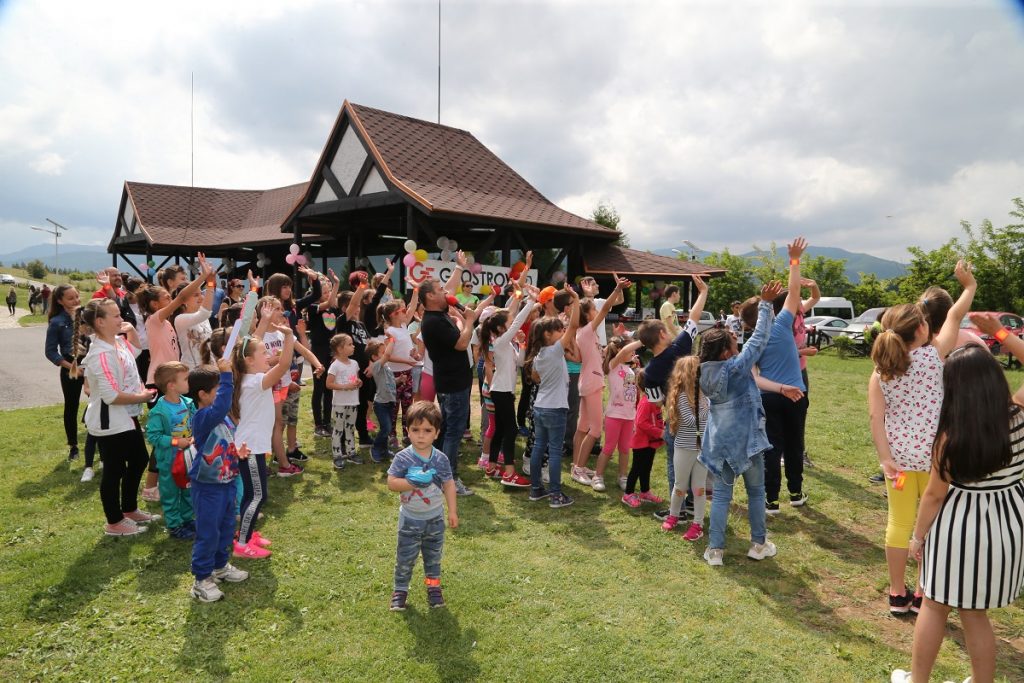 Source: Geotrading