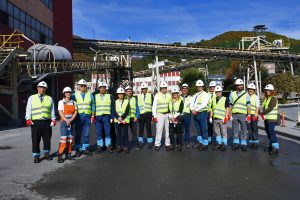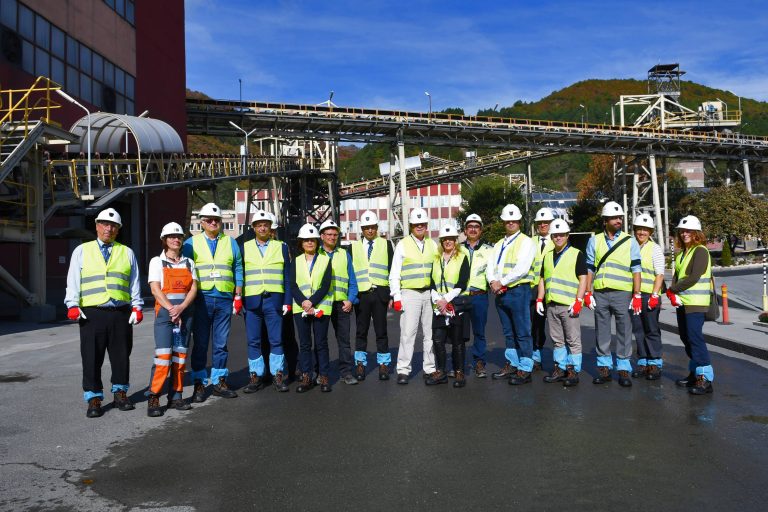 On October 6th, 2017 representatives of the Bulgarian National Assembly, together with their Canadian colleagues, members of the Embassy of Canada, as well as representatives of the Ministry of Energy and two local mayors visited the copper-gold mine in Chelopech. The visit helps strengthen bilateral relations between the two countries and parliaments.
The Chelopech mine is operated by the Canadian miner Dundee Precious Metals and is one of the most technologically advanced underground mines in the world. Canada is a valued business partner and Bulgaria's 11th biggest trade partner outside the EU.  
Awaiting the Bulgarian presidency of the EU in mid 2018, the joint parliamentary group had the opportunity to gain insight into the mine as one of the most successful examples of Canadian-Bulgarian business collaboration.
Dundee Precious Metals is among the companies with significant impact on both local and national economy. Since it started operations at the Chelopech deposit in 2004, the company has invested over 800 million leva in mine modernization, health, safety and environmental protection. The investment has produced a significant upgrade in skills and knowledge of the workforce; the company has been the recipient of numerous awards recognizing its work in promoting diversity and progressive management practices. At the end of 2016, the Chelopech mine was selected by Mining Magazine as the Technology leader for an innovative mining project.  
As part of the programme, the Canadian and Bulgarian guests had the opportunity to see not only the improvements at the mine site but also to acknowledge the investments and care of Dundee Precious Metals Chelopech to the local communities of Chelopech and Chavdar. Meeting the mayors of both municipalities, the Bulgarian and Canadian deputes, Embassy and Ministry of Energy representatives gained an appreciation of local government challenges.
Following the visit, the delegation expressed its positive impressions with both the modern face Dundee Precious Metals brings to Bulgarian mining as well as the improved conditions for life and leisure of the people in the Srednogorie area.  
Source: Dundee Precious Metals