Tim Kurth, Chairman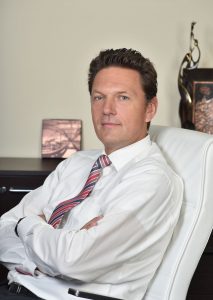 Tim Kurt is the CEO of Aurubis Bulgaria AD.
Еducation
Logistics specialist at the University of Applied Sciences in Freidberg, Germany
Professional Experience
He began his career at Unilever (1990-2001), where as Head of Exports he gained experience in the areas of planning, purchasing, accounting and customer service. The development of his career continued in Numico and until 2004 He holds the position of Head of Logistics for the Milupa and Pulmoll brands and is mainly involved in planning and providing raw materials for the company's activities From 2004 to 2006 he lives and works in Opole, Position Chief Shipping Charge.
The "Norddoic Affair" (formerly Aurubis name) began work in 2006 and until July of 2014 was Vice President of Corporate Logistics. Additionally, in the period 2009-2013, the Corporate Innovation Manager of the Group also took over. He has participated in the realization of numerous projects of the Group, some of them in Bulgaria. From 1 August 2014, he held the position of CEO of Aurubis Bulgaria.
He is President of the German-Bulgarian Chamber of Industry and Commerce and Chairman of the Managing Board of the Industrial Cluster Srednogorie Association
Eng. Delcho Nikolov, PhD, Member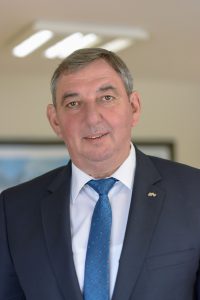 Eng. Delcho Nikolov has been Executive Director of Assarel-Medet JSC since 2014. He has also been a member of the Management Board of the Bulgarian Chamber of Mining and Geology as a representative of Ore Mining sub-industry since 2017.
Mr. Nilkolov was born on September 7, 1958 in the town of Panagyurishte. 
Education
 He graduated in Mining Engineering from St. Ivan Rilski University of Mining and Geology and started working at Assarel-Medet JSC in 1980. 
Professional experience
 He consecutively took the positions of a mining section supervisor, mine manager at Assarel Mine, head of the technological development unit and Operations and Technical Activities Director.
In 2011, he became General Director and in 2014 – a member of the Management Board and Executive Director of the company. He is a member of the Scientific and Technical Union of Mining, Geology and Metallurgy.  
Konstantina Gradeva-Vasileva, Member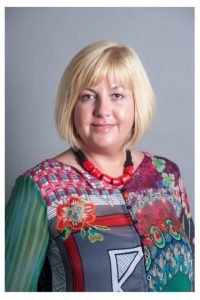 Konstantina Gradeva-Vasileva, Director Health, Safety, Environment and Community Relations on Dundee Precious Metals Chelopech, owned by the Canadian mining company Dundee Precious Metals Inc.(DPM).
Еducation
Konstantina graduated from the University of Mining and Geology St. Ivan Rilski in Sofia and holds Master degree in Geoecology. She specialized in International Economic Relations at the same university and Mining Administration at the Paris Mining Academy.
Professional Experience
Her professional development began at the Technical University of Sofia as an expert in the Environmental Technology and Management Research Laboratory. Later worked for Agriculture State Fund and the Ministry of Economy. Konstantina joined Dundee Precious Metals Chelopech in March 2004 as an environmental engineer. In 2009 she became head of the Environmental department and since September 2012 she has been a director of the Health, Safety, Environment and Community Relations division in the company.
M.Eng. Dragomir Draganov, Member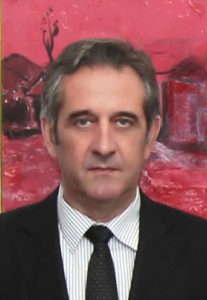 Executive Director of Ellatzite-med Jsk.
Education
Dragomir Draganov has a master degree in Geology and Prospecting of Mineral Resources from the University of Mining and Geology, Sofia, Bulgaria.
Professional experience
M.Eng. Dragomir Draganov has been an Executive Director of Ellatzite-Med AD since 2015. Before that he was a General Director on Production and Environment in Ellatzite-Med AD (2009-2015). Throughout his professional career in Ellatzite-Med AD, he has also held several other positions: Geologist, Head of Production and Technical Department, Deputy Director on Production, and Director of Ellatzite Mine Complex (1982-2008). In 2009, he was a Director of Natural Resources and Concessions Directorate at Geotechmin OOD.  
Draganov has more than 30 years of experience in mining industry, of which 5 years were gained in exploration of various types of commodities: gold, copper, base metals, iron. Hisexpertise covers all aspects of resource evaluation, feasibility studies and economic risk assessment. He has extensive managerial skills in open-pit mining operations and ore processing from porphyry copper-gold deposits, as well as governing the overall production process.
Nikola Belishki, Member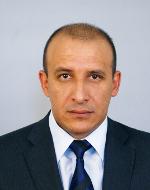 Mayor of the Municipality of Panagyirishte
Education
Nikola Belishki graduated from the Technical Mining School of Panagyurishte in the specialty of Mining Electromechanics. He was accepted in the Teachers Institute of Sliven and finished his study in the specialty of Power Electrical Engineering. Nikola Belishki acquired a master's degree in Electrical Engineering and Work Safety at the Technical University of Gabrovo.
Professional Experience
Nikola Belishki started work in 1987 at the Technical Mining School of Panagyurishte, teaching students for ten years. During the 1997 – 2002 years period he worked in the Electrical Distribution Company of Plovdiv, Branch – Pazardzhik, District – Panagyurishte, occupying various positions such as Electrical Mechanic, Chief Clerk of Panagyurishte District and Person in Charge of the Sales Unit. In 2002 Nikola Belishki joined the Asarel Medet Stock Company in the town of Panagyurishte. He worked there since 2009 as an Electrician, Dispatcher and Electric Power Engineer at the Energy Supply, Energy Efficiency and Engineering Department. From January 2009 to July 2009 was the Head of the Energy Efficiency Unit in the same establishment. In 2009 was elected MP in the 41-th National Assembly, representing the 13-th Multi-Seat Constituency. As a parliamentary deputy he took part in the lawmaking process with over 15 initiatives of his own. Nikola Belishki was a councilor in the Municipal Council of Panagyurishte from 2007 to 2009. He was elected Chairman of the Local Government Standing Committee at first and soon after headed the Standing Committee on Territorial and Urban Planning. He is also a member of the Standing Committee on Education, Culture and Sports Activities.
Angel Gerov, Member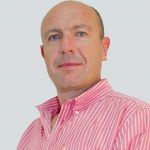 Mayor of the Municipality of Pirdop
Education
Angel Gerov graduated from the University of national and world economy, Sofia in the speciality of Marketing and management.
Professional Experience
Angel Gerov came from the ranks of small and medium business in the region of Srednogorie.He started his career in private sector in 1997, as co-owner of two companies in the sphere of petroleum products trading and the construction. Both companies operate on the territory of municipality of Pirdop. 
Angel Gerov won the election for mayor of the municipality of Pirdop in 2015. 
Nikolay Minkov, Member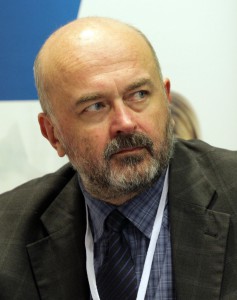 Executive Director of  Industrial Cluster Srednogorie
Education
Mr. Minkov has a master degree in electrical engineering from Moscow Power Engineering Institute, Moscow, Russia. He took several post-graduate studies in utilities automation and process control, project and management consulting in universities and companies in Bulgaria and Russia, Greece and Cyprus, UK, Ireland and Japan.
Professional Experience
Mr. Minkov has worked for ten years as a project engineer, scientific researcher and assistant professor at the Process Industries Automation Department, Faculty of Automatics, Technical University of Sofia. He has participated in several R&D and engineering projects for companies like Systematics (Honeywell Bulgaria), Sofia District Heating Company, Chimko Fertilizing Co., MetalChem, BalkanCar, etc.
Later Mr. Minkov was appointed as a head of Concession Department at the Bulgarian Council of Ministers. He moved to the private sector, where he continued his professional career with project and management consulting services, working with companies like Amylum (now ADM) Bulgaria, Heidelberg (today Titan Zlatna Panega) Cement, Union Miniere (now Aurubis Bulgaria), BoozAllen, EON Bulgaria, etc.
In 2002 Mr.Minkov joined the management of Ellatzite-Med AD. He is a member, BoM of the copper ore processing operator. Since its establishment in 2004, Mr. Minkov manages and represents Energeo EOOD – a licensed power trader, member of Geotechmin Group (www.geotechmin.com).
Mr. Nikolay Minkov is one of the promoters for creation and development of Industrial Cluster Srednogorie. After its establishment in 2005-6 and once again from 2011 – …, he is an executive director of the cluster.