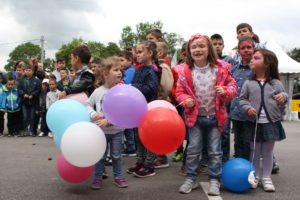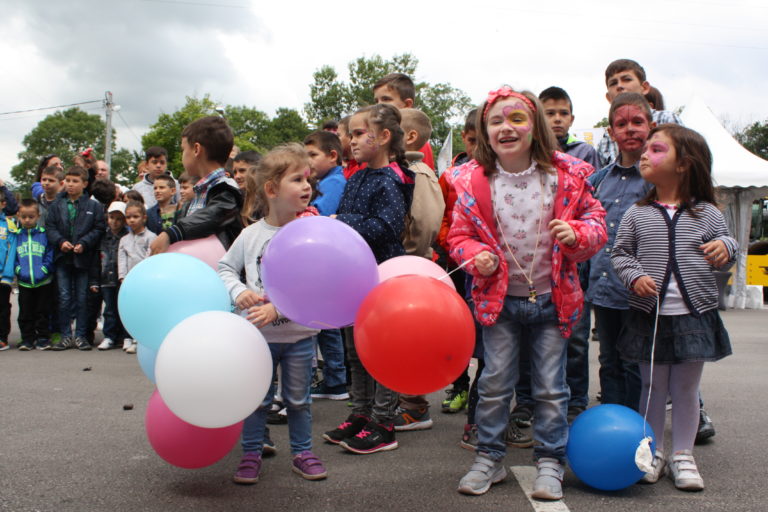 Geotrading AD held a creative contest for the children of all Geotechmin Group employees. The participants and their parents attended the celebration hosted by Geotrading AD on the occasion of the International Children's Day – June 1.
The artists could choose from two topics in the contest – "The holiday of my dreams" and "My unique machine". This presented an opportunity for the children to unleash their imagination. Drawings, essays, videos, animated videos, and models flooded into the office of Geotrading.
The winners in the contest demonstrated amazing creativity, ingenuity, and diligence. They were selected by Geotrading AD Executive Director, Mr. Ivan Vutov. Three children were awarded in each age category. The youngest winners in the 0-5 category were Daniela Ivanova (4 y) – first place, Tsvetelina Dimitrova (3 y) – second place, Aleksandar Ivanov (4 y) – third place. Among the 6- through 9-year olds, Anna Sheitanova aged 9 ranked first, Borislav Galabov (7 y) – second, and Gabriela Vladova (9 y) – third. Among the oldest participants aged 10 through 12 years, the winner was Preslav Tolev (10 y), followed by the runner-up Lyuboslav Marchovski (12 y), and Kristiyan Genov (10 y) ranking third. The organizers gave all children toys and books to reward their efforts.
At the discretion of Mr. Ivan Vutov, two special prizes were awarded to Ekaterina Dakova (3 y) and Ekaterina Ivanova (12 y).
The end of the contest was marked by a celebration for the children held on 28 May at the ProAuto service centre in Gorublyane, Sofia. All 80 participants were invited to join in with their parents and grandparents. The popular host of the TV show 'Family Feud' Tsvetomir Ivanov took care of the good mood and the party spirit.
The celebration featured specially designed team competitions. The children jumped around cones on inflatable balls, moved an excavator using laths, and shot with bows and arrows at targets placed on a LiuGong excavator. Parents and children had fun together, as the host had a condition that mums and dads take part in the competitions too. Finally, a waterfall of balloons cascaded down onto the guests and everyone joined in the dances afterwards. All children received specially crafted gifts for the occasion by the host Geotrading AD.
By tradition, after the party the guests could take photos with the heavy machines LiuGong and Atlas Copco, exhibited in the yard in front of ProAuto.
Source: Geotrading