CONFERENCE
INDUSTRY, ENERGY AND ENVIRONMENT
Policies, markets, challenges
June 12, 2014 / Thursday /
"Hilton", Sofia
                                                                         

INTRODUCTION
Organizer:
General Partner:             
                                              CEZ TRADE BULGARIA     
Partner:  
  

Media partners: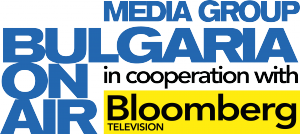 The conference aims to become an annual platform for national policies on energy and the environment, regulation of the energy market, successfully applied technological solutions and best practices from industry.
Highlights:
  –  Current national policies on energy and the environment;
  –  The state of the energy market and the position of the stakeholders;
  –   Challenges of environmental protection;
  –  Technological solutions and interaction between business;
  –   Best practices and examples.
Registration:
120,00 lv. registration for one person;
100,00 lv. registration and payment for two and more participants from an organization;
(Prices are exclusive of VAT).
For additional information and registration till 9 June (Monday):